Another word for save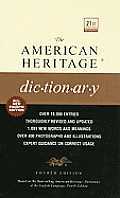 save
1
rescue
reclaim
redeem
deliver
These verbs mean freeing a person or thing from danger, evil, confinement, or servitude.
Save
is the most general:
The smallpox vaccine has saved many lives. A police officer saved the tourist from being cheated.
Rescue
usually implies saving from immediate harm or danger by direct action:
rescue a rare manuscript from a fire.
Reclaim
can mean to bring a person back, as from error to virtue or to right or proper conduct:
"To reclaim me from this course of life was the sole cause of his journey to London"
(Henry Fielding). To
redeem
is to free someone from captivity or the consequences of sin or error; the term can imply the expenditure of money or effort:
The price for redeeming the hostages was extortionate.
Deliver
applies to liberating people from something such as misery, peril, error, or evil:
"consigned to a state of wretchedness from which no human efforts will deliver them"
(George Washington).
Search Thesaurus
---
Another word for save
verb
To extricate, as from danger or confinement:

deliver, rescue.

Idiom:

come to the rescue of.

See

help

To reserve for the future.

Also used with

up

: keep, lay aside, lay away, lay by, lay in, lay up, put by, salt away, set by.

See

keep, save