Another word for strength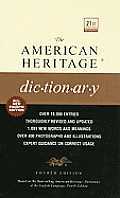 strength
power
might
1
energy
force
These nouns denote the capacity to act or work effectively.
Strength
refers especially to physical, mental, or moral robustness or vigor:
"enough work to do, and strength enough to do the work"
(Rudyard Kipling).
Power
is the ability to do something and especially to produce an effect:
"I do not think the United States would come to an end if we lost our power to declare an Act of Congress void"
(Oliver Wendell Holmes, Jr.)
Might
often implies abundant or extraordinary power:
"He could defend the island against the whole might of the German Air Force"
(Winston S. Churchill).
Energy
refers especially to a latent source of power:
"The same energy of character which renders a man a daring villain would have rendered him useful to society, had that society been well organized"
(Mary Wollstonecraft).
Force
is the application of power or strength:
"the overthrow of our institutions by force and violence"
(Charles Evans Hughes).
Search Thesaurus
---
Another word for strength
noun