Another word for stiff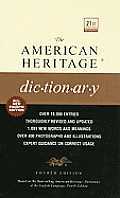 stiff
rigid
inflexible
inelastic
tense
1
These adjectives describe what is very firm and does not easily bend or give way.
Stiff,
the least specific, refers to what can be flexed only with difficulty (
a brush with stiff bristles
); with reference to persons it often suggests a lack of ease, cold formality, or fixity, as of purpose:
"stiff in opinions"
(John Dryden).
Rigid
and
inflexible
apply to what cannot be bent without damage or deformation (
a table of rigid plastic; an inflexible knife blade
); figuratively they describe what does not relent or yield:
"under the dictates of a rigid disciplinarian"
(Thomas B. Aldrich).
"In religion the law is written, and inflexible, never to do evil"
(Oliver Goldsmith).
Inelastic
refers largely to what will not stretch and spring back without marked physical change:
inelastic construction materials.
Tense
means stretched tight and figuratively applies to what is marked by tautness or strain:
"that tense moment of expectation"
(Arnold Bennett).
Search Thesaurus
---
Another word for stiff
adjective
noun
(Slang)

The physical frame of a dead person or animal:

body, cadaver, carcass, corpse, remains.

See

body
(Slang)

A person who is habitually drunk:

drunk, drunkard, inebriate, sot, tippler. (Slang) boozehound, boozer, lush2, rummy1, soak, souse, sponge.

See

drugs
(Slang)

A stingy person:

miser, niggard, Scrooge, skinflint. (Informal) penny pincher. (Slang) cheapskate, tightwad.

See

give