Another word for vent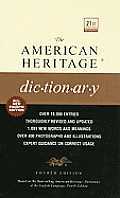 vent
1
express
utter
1
voice
air
These verbs mean to give outlet to thoughts or emotions. To
vent
is to unburden oneself of a strong pent-up emotion:
"She was jealous … and glad of any excuse to vent her pique"
(Edward G.E.L. Bulwer-Lytton).
Express,
a more comprehensive term, refers to both verbal and nonverbal communication:
found the precise words to express her idea; expressed his affection with a hug;
"expressing emotion in the form of art"
(T.S. Eliot).
Utter
involves vocal expression:
"The words were uttered in the hearing of Montezuma"
(William Hickling Prescott).
Voice
denotes the expression of outlook or viewpoint:
The lawyer voiced her satisfaction with the verdict.
To
air
is to show off one's feelings, beliefs, or ideas:
They aired their differences during dinner.
Search Thesaurus
---
Another word for vent
noun
verb
To put into words:

articulate, communicate, convey, declare, express, say, state, talk, tell, utter1, verbalize, vocalize, voice.

Idiom:

give tongue (

or

vent) (

or

voice) to.

See

words