Another word for eject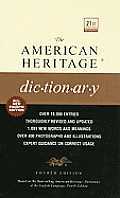 eject
expel
evict
dismiss
oust
These verbs mean to put out by force. To
eject
is to throw or cast out from within:
The fire ejected yellow flames into the night sky.
Expel
means to drive out or away, and it implies permanent removal:
The dean expelled the student for having cheated.
Evict
most commonly refers to the expulsion of persons from property by legal process:
The apartment manager evicted the noisy tenants.
Dismiss
refers to putting someone or something out of one's mind (
trying to dismiss his fears
) or, in law, to refusing to give an appeal or a complaint further consideration (
dismissed the case for lack of evidence
).
Oust
is applied chiefly to the removal of a person from a position lawfully or otherwise:
There were no grounds for ousting the prime minister.
Search Thesaurus
---
Another word for eject
verb
To send forth (confined matter) violently:

belch, disgorge, eruct, erupt, expel, spew. (Geology) extravasate.

See

explosion

To put out by force:

bump, dismiss, evict, expel, oust, throw out. (Informal) chuck. (Slang) boot1 (out), bounce, kick out.

Idioms:

give someone the boot, give someone the heave-ho (

or

old heave-ho), send packing, show someone the door, throw out on one's ear.

See

keep