Another word for phase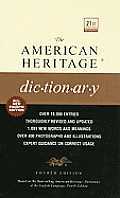 phase
aspect
facet
angle
2
side
These nouns refer to a particular or possible way of viewing something, such as an object or a process:
Phase
refers to a stage or period of change or development:
"A phase of my life was closing tonight, a new one opening tomorrow"
(Charlotte Brontë).
Aspect
is the way something appears at a specific vantage point:
considered all aspects of the project.
A
facet
is one of numerous aspects:
studying the many facets of the intricate problem.
Angle
suggests a limitation of perspective, frequently with emphasis on the observer's own point of view:
the reporter's angle on the story.
Side
refers to something having two or more parts or aspects:
"Much might be said on both sides"
(Joseph Addison).
Search Thesaurus
---
Another word for phase
noun
The particular angle from which something is considered:

angle2, aspect, facet, frame of reference, hand, light1, regard, respect, side.

See

perspective