Another word for replace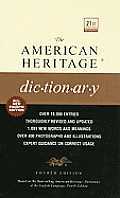 replace
supplant
supersede
These verbs mean to turn someone or something out and place another in his, her, or its stead. To
replace
is to be or to furnish an equivalent or substitute, especially for one that has been lost, depleted, worn out, or discharged:
"A conspiracy was carefully engineered to replace the Directory by three Consuls"
(H.G. Wells).
Supplant
often suggests the use of intrigue or underhanded tactics to take another's place:
"The rivaling poor Jones, and supplanting him in her affections, added another spur to his pursuit"
(Henry Fielding). To
supersede
is to replace one person or thing by another held to be more valuable or useful, or less antiquated:
"In our island the Latin appears never to have superseded the old Gaelic speech"
(Thomas Macaulay).
Search Thesaurus
---
Another word for replace
verb
To put (someone) in the possession of a prior position or office:

give back, reinstate, restore, return.

See

increase, keep

To substitute for or fill the place of:

supersede, supplant, surrogate.

See

substitute