Another word for disposition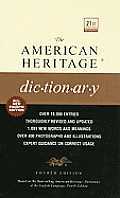 disposition
temperament
character
personality
nature
These nouns refer to the combination of qualities that identify a person.
Disposition
is approximately equivalent to prevailing frame of mind or spirit:
"A patronizing disposition always has its meaner side"
(George Eliot).
Temperament
applies broadly to the sum of physical, emotional, and intellectual components that affect or determine a person's actions and reactions:
"She is . . . of a serene and proud and dignified temperament"
(H.G. Wells).
Character
especially emphasizes moral and ethical qualities:
"Education has for its object the formation of character"
(Herbert Spencer).
Personality
is the sum of distinctive traits that give a person individuality:
possessed a truly unique personality.
Nature
denotes native or inherent qualities:
"It is my habit,—I hope I may say, my nature,—to believe the best of people"
(George W. Curtis).
Search Thesaurus
---
Another word for disposition
noun