Another word for mood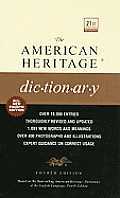 mood
1
humor
temper
These nouns refer to a temporary state of mind or feeling.
Mood
is the most inclusive:
"I was in no mood to laugh and talk with strangers"
(Mary Shelley).
Humor
often implies a state of mind resulting from one's characteristic disposition or temperament:
"All which had been done . . . was the effect not of humor, but of system"
(Edmund Burke).
Temper
most often refers to irritability or intense anger:
"The nation was in such a temper that the smallest spark might raise a flame"
(Thomas Macaulay).
Search Thesaurus
---
Another word for mood
noun
A temporary state of mind or feeling:

frame of mind, humor, spirit (used in plural), temper, vein.

See

feelings

A general impression produced by a predominant quality or characteristic:

air, ambiance, atmosphere, aura, feel, feeling, smell, tone.

See

be