Another word for escape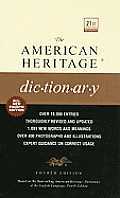 escape
avoid
shun
eschew
evade
elude
These verbs mean to get or stay away from persons or things.
Escape
can mean to get free or to remain untouched or unaffected by something unwanted:
"Let no guilty man escape, if it can be avoided"
(Ulysses S. Grant).
Avoid
always involves an effort to keep away from what is considered to be a source of danger or difficulty:
avoiding strenuous exercise.
Shun
refers to deliberately keeping clear of what is unwelcome or undesirable:
"Family friends … she shunned like the plague"
(John Galsworthy).
Eschew
involves staying clear of something because to do otherwise would be unwise or morally wrong:
"Eschew evil, and do good"
(Book of Common Prayer).
Evade
implies adroit maneuvering and sometimes implies dishonesty or irresponsibility:
tried to evade jury duty.
To
elude
is to get away from artfully:
eluded their pursuers.
Search Thesaurus
---
Another word for escape
verb
To break loose and leave suddenly, as from confinement or from a difficult or threatening situation:

abscond, break out, decamp, flee, fly, get away, run away. (Informal) skip (out). (Slang) lam. (Regional) absquatulate.

Idioms:

blow (

or

fly) the coop, cut and run, give someone the slip, make a getaway, take flight, take it on the lam.

See

free

To keep away from:

avoid, burke, bypass, circumvent, dodge, duck, elude, eschew, evade, get around, shun.

Idioms:

fight shy of, give a wide berth to, have no truck with, keep (

or

stay) (

or

steer) clear of.

See

seek
noun
The act or an instance of escaping, as from confinement or difficulty:

break, breakout, decampment, escapement, flight, getaway. (Slang) lam.

See

free

The act, an instance, or a means of avoiding:

avoidance, bypass, circumvention, evasion.

See

seek

Freedom from worry, care, or unpleasantness:

forgetfulness, oblivion, obliviousness.

See

seek