Another word for improper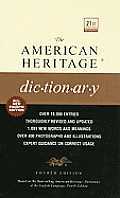 improper
unbecoming
unseemly
indelicate
indecent
indecorous
These adjectives mean not in keeping with accepted standards of what is right or proper.
Improper
often refers to unethical conduct, a breach of etiquette, or morally offensive behavior:
improper business practices; improper behavior at the dinner table.
Unbecoming
suggests what is beneath the standard implied by one's character or position:
language unbecoming to an officer.
What is
unseemly
or
indelicate
is in gross violation of good taste;
indelicate
especially suggests immodesty, coarseness, or tactlessness:
an unseemly use of profanity; an indelicate suggestion.
Indecent
refers to what is morally offensive or harmful:
an earthy but not indecent story.
Indecorous
implies violation of societal manners:
an indecorous remark about overeating.
Search Thesaurus
---
Another word for improper
adjective
Not suited to circumstances:

inappropriate, inapt, incongruous, inept, malapropos, unapt, unbecoming, unbefitting, unfit, unseemly, unsuitable.

Idiom:

out of place.

See

agree, usual

Not in keeping with conventional mores:

immodest, indecent, indecorous, indelicate, naughty, unbecoming, unbefitting, unseemly, untoward.

Idiom:

out of line.

See

usual