Another word for behavior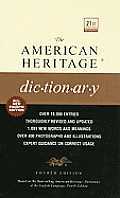 behavior
conduct
deportment
These nouns all pertain to a person's actions as they constitute a means of evaluation by others.
Behavior
is the most general:
The children were on their best behavior.
Conduct
applies to actions considered from the standpoint of morality and ethics:
"Life, not the parson, teaches conduct"
(Oliver Wendell Holmes, Jr.)
Deportment
more narrowly pertains to actions measured by a prevailing code of social behavior:
"

[Old Mr. Turveydrop]

was not like anything in the world but a model of Deportment"
(Charles Dickens).
Search Thesaurus
---
Another word for behavior
noun
The manner in which one behaves:

action (often used in plural), comportment, conduct, deportment, way.

See

be

The way in which a machine or other thing performs or functions:

functioning, operation, performance, reaction, working (often used in plural).

See

action, machine