Another word for way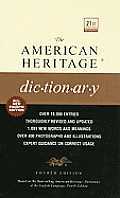 way
route
course
passage
1
pass
artery
These nouns refer to paths leading from one place or point to another.
Way
is the least specific:
"Many ways meet in one town"
(Shakespeare).
We made our way on foot. Show me the way home.
Route
refers to a planned, well-established, or regularly traveled way:
"Their one purpose of speed over the great ocean routes was achieved by perfect balance of spars and sails to the curving lines of the smooth black hull"
(Samuel Eliot Morison).
Course
suggests the path or channel taken by something that moves:
"earth's diurnal course"
(William Wordsworth).
Passage
denotes a traversal over, across, or through something:
The shortcut was a dark passage between the buildings.
Pass
usually refers to a way affording passage around, over, or through a barrier:
"They had reached one of those very narrow passes between two tall stones"
(George Eliot). An
artery
is a main route for the circulation of traffic into which local routes flow:
An accident on the central artery backed up traffic for miles.
See Also Synonyms at
method
.
Search Thesaurus
---
Another word for way
noun