Another word for fashion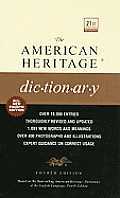 fashion
style
mode
vogue
These nouns refer to a prevailing or preferred manner of dress, adornment, behavior, or way of life at a given time.
Fashion,
the broadest term, usually refers to what accords with conventions adopted by polite society or by any culture or subculture:
a time when long hair was the fashion.
Style
is sometimes used interchangeably with
fashion,
but like
mode
often stresses adherence to standards of elegance:
traveling in style; miniskirts that were the mode in the late sixties.
Vogue
is applied to fashion that prevails widely and often suggests enthusiastic but short-lived acceptance:
a video game that was in vogue a few years ago.
See Also Synonyms at
method
.
Search Thesaurus
---
Another word for fashion
noun
The current custom:

craze, fad, furor, mode, rage, style, trend, vogue. (Informal) thing.

Idioms:

the in thing, the last word, the latest thing.

See

style, usual

The approach used to do something:

manner, method, mode, modus operandi, style, system, way, wise2.

See

means
verb
To create by forming, combining, or altering materials:

assemble, build, construct, fabricate, forge1, frame, make, manufacture, mold, produce, put together, shape.

See

make