Another word for method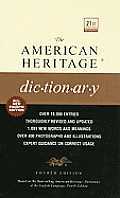 method
system
routine
manner
mode
fashion
way
These nouns refer to the plans or procedures followed to accomplish a task or attain a goal.
Method
implies a detailed, logically ordered plan:
"I do not know of a better method for choosing a presidential nominee"
(Harry S. Truman).
System
suggests order, regularity, and coordination of methods:
"Of generalship, of strategic system . . . there was little or none"
(John Morely). A
routine
is a habitual, often tiresome method:
"The common business of the nation . . . is carried on in a constant routine by the clerks of the different offices"
(Tobias Smollett).
Manner
and
fashion
emphasize personal or distinctive behavior:
a clearly articulated manner of speaking; issuing orders in an arbitrary and abrasive fashion.
Mode
often denotes a manner influenced by or arising from tradition or custom:
a nomadic mode of life.
Way
is the least specific of these terms:
"It is absurd to think that the only way to tell if a poem is lasting is to wait and see if it lasts"
(Robert Frost).
Search Thesaurus
---
Another word for method
noun
The approach used to do something:

fashion, manner, mode, modus operandi, style, system, way, wise2.

See

means

Systematic arrangement and design:

order, orderliness, organization, pattern, plan, system, systematization, systemization.

See

order