Another word for tool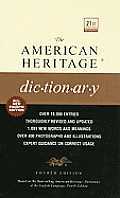 tool
instrument
implement
utensil
appliance
These nouns refer to devices used in the performance of work.
Tool
applies broadly to a device that facilitates work; specifically it denotes a small manually operated device:
a box full of tools for bike repair.
Instrument
refers especially to a relatively small precision tool used by trained professionals:
sterilized the scalpel and the other instruments.
Implement
is the preferred term for tools used in agriculture and certain building trades:
rakes, hoes, and other implements.
Utensil
often refers to an implement used in a household, especially in the kitchen:
cooking utensils hung by the stove.
Appliance
most frequently denotes a power-driven device that performs a specific function:
a store selling toasters and other appliances.
Search Thesaurus
---
Another word for tool
noun
A device used to do work or perform a task:

implement, instrument, utensil.

See

machine, means
verb