Another word for ridicule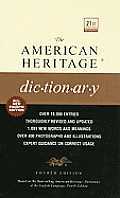 ridicule
mock
taunt
1
twit
deride
These verbs refer to making another the butt of amusement or mirth.
Ridicule
implies purposeful disparagement:
"My father discouraged me by ridiculing my performances"
(Benjamin Franklin). To
mock
is to poke fun at someone, often by mimicking and caricaturing speech or actions:
"Seldom he smiles, and smiles in such a sort/As if he mock'd himself, and scorn'd his spirit"
(Shakespeare).
Taunt
suggests mocking, insulting, or scornful reproach:
"taunting him with want of courage to leap into the great pit"
(Daniel Defoe). To
twit
is to taunt by calling attention to something embarrassing:
"The schoolmaster was twitted about the lady who threw him over"
(J.M. Barrie).
Deride
implies scorn and contempt:
"Was all the world in a conspiracy to deride his failure?"
(Edith Wharton).
Search Thesaurus
---
Another word for ridicule
noun
verb