Another word for conduct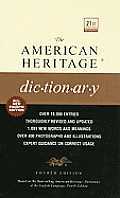 conduct
direct
manage
control
steer
1
These verbs mean to exercise direction over an activity:
Conduct
can apply to the guidance, authority, and responsibility of a single person:
The chairperson conducted the hearing.
It can also refer to the coordinated actions of a group:
The elections were conducted fairly.
Direct
stresses regulation to assure proper planning and implementation:
The seasoned politician directed a brilliant political campaign.
Manage
suggests the manipulation of a person, a group, or, often, a complex organization:
It takes skill to manage a hotel.
Control
stresses regulation through restraint and also connotes domination:
Our vice-president controls the firm's personnel policies.
Steer
suggests guidance that controls direction or course:
I deftly steered the conversation away from politics.
See Also Synonyms at
accompany
,
behavior
.
Search Thesaurus
---
Another word for conduct
verb
noun
The manner in which one behaves:

action (often used in plural), behavior, comportment, deportment, way.

See

be