Another word for tendency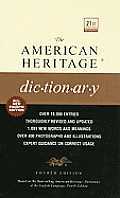 tendency
trend
current
drift
tenor
inclination
These nouns refer to the direction or course of an action or thought.
Tendency
implies a predisposition to proceed in a particular way:
"The tendency of our own day is … towards firm, solid, verifiable knowledge"
(William H. Mallock).
Trend
often applies to a general or prevailing direction, especially within a particular sphere:
"the trend of religious thought in recent times"
(James Harvey Robinson).
Current
suggests a course or flow, as of opinion, especially one representative of a given time or place:
"the whole current of modern feeling"
(James Bryce). A
drift
is a tendency that seems driven by a shifting current:
a drift toward communism in Latin America.
Tenor
implies a continuous, unwavering course:
"His conduct was … uniform and unvarying in its tenor"
(Frederick Marryat).
Inclination
usually refers to an individual's propensity for or disposition toward one thing rather than another:
an inclination to overindulge in sweets.
Search Thesaurus
---
Another word for tendency
noun
An inclination to something:

bent, bias, cast, disposition, leaning, partiality, penchant, predilection, predisposition, proclivity, proneness, propensity, squint, trend, turn.

See

approach, like