Another word for approve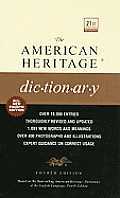 approve
endorse
sanction
certify
accredit
ratify
These verbs mean to express a favorable opinion or to signify satisfaction or acceptance.
Approve
means to consider right or good, but it can also denote official consent:
"The colonel or commanding officer approves the sentence of a regimental court-martial"
(Charles James).
Endorse
implies the public expression of support:
The senator endorsed the candidate by issuing a press release.
Sanction
usually implies official authorization:
The privilege of voting is a right sanctioned by law.
Certify
and
accredit
imply official approval based on compliance with requirements or standards:
"The proper officers, comparing every article with its voucher, certified them to be right"
(Benjamin Franklin).
The board of education will accredit only institutions that have a sufficiently rigorous curriculum.
To
ratify
is to invest officially with legal authority:
"Amendments . . . shall be valid . . . when ratified by the Legislatures of three fourths of the several States"
(U.S. Constitution, Article V).
Search Thesaurus
---
Another word for approve
verb
To be favorably disposed toward:

countenance, favor, hold with. (Informal) go for.

Idiom:

take kindly to.

See

praise

To give one's consent to:

allow, approbate, authorize, consent, endorse, let, permit, sanction. (Informal) OK.

See

allow