Another word for amuse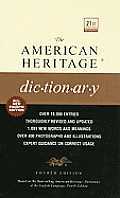 amuse
entertain
divert
regale
These verbs refer to actions that provide pleasure, especially as a means of passing time.
Amuse,
the least specific, implies directing attention away from serious matters:
I amused myself with a game of solitaire.
Entertain
suggests acts undertaken to furnish amusement:
"They

[timetables and catalogs]

are much more entertaining than half the novels that are written"
(W. Somerset Maugham).
Divert
implies distraction from worrisome thought or care:
"I had neither Friends or Books to divert me"
(Richard Steele). To
regale
is to entertain with something enormously enjoyable:
"He loved to regale his friends with tales about the many memorable characters he had known as a newspaperman"
(David Rosenzweig).
Search Thesaurus
---
Another word for amuse
verb