Another word for tire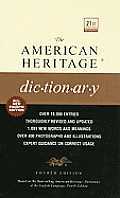 tire
1
weary
fatigue
exhaust
jade
2
These verbs mean to cause or undergo depletion of strength, energy, spirit, interest, or patience.
Tire
often suggests a state resulting from exertion, excess, dullness, or ennui:
"When a man is tired of London, he is tired of life"
(Samuel Johnson).
Weary
often implies dissatisfaction, as that resulting from what is irksome or boring:
found the long journey wearying; soon wearied of their constant bickering.
Fatigue
implies great weariness, as that caused by stress or overwork:
"fatigued by an endless rotation of thought and wild alarms"
(Mary Wollstonecraft). To
exhaust
means to wear out completely, and it connotes total draining of physical or emotional strength:
"Like all people who try to exhaust a subject, he exhausted his listeners"
(Oscar Wilde).
Jade
refers principally to dullness that most often results from overindulgence:
"Contemplation of works of art without understanding them jades the faculties and enslaves the intelligence"
(John Ruskin).
Search Thesaurus
---
Another word for tire
verb
To diminish the strength and energy of:

drain, fatigue, jade, wear, wear down, wear out, weary.

See

tired