Another word for rival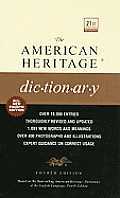 rival
compete
vie
These verbs mean to seek to equal or surpass another.
Rival
is the most general:
"His ambition led him to rival the career of Edmund Burke"
(Henry Adams). To
compete
is to contend with another or others to attain a goal, as a victory in a contest:
Local hardware stores can't compete with discount outlets.
Vie,
often interchangeable with
compete,
sometimes stresses the challenge implicit in rivalry:
The top three students vied for the title of valedictorian.
Search Thesaurus
---
Another word for rival
noun
One that competes:

competition, competitor, contender, contestant, corrival, opponent.

See

conflict
verb
To come near, as in quality or amount:

approach, approximate, border on (or upon), challenge, verge on.

See

same