Another word for partner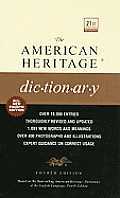 partner
colleague
ally
confederate
These nouns all denote one who is united or associated with another, as in a venture or relationship. A
partner
participates in a relationship in which each member has equal status:
a partner in a law firm.
A
colleague
is an associate in an occupation or a profession:
a colleague and fellow professor.
An
ally
is one who associates with another, at least temporarily, in a common cause:
countries that were allies in World War II.
A
confederate
is a member of a confederacy, a league, or an alliance or sometimes a collaborator in a suspicious venture:
confederates in a scheme to oust the chairman.
Search Thesaurus
---
Another word for partner
noun
One who is united in a relationship with another:

affiliate, ally, associate, cohort, colleague, confederate, copartner, fellow.

See

connect

A husband or wife:

consort, mate, spouse. (Informal) better half.

See

marriage