Another word for insanity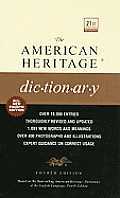 insanity
lunacy
madness
mania
dementia
These nouns denote conditions of serious mental disability.
Insanity
is a grave, often prolonged condition that prevents a person from being held legally responsible for his or her actions:
was judged not guilty for reasons of insanity.
Lunacy
often denotes derangement relieved intermittently by periods of clear-mindedness:
yelled wildly in a moment of utter lunacy.
Madness
often stresses the violent aspect of mental illness:
a story about obsession and madness.
Mania
refers principally to the excited, or manic, phase of bipolar disorder:
prescribed drugs to control the patient's periods of mania.
Dementia
implies mental deterioration brought on by an organic brain disorder:
underwent progressive stages of dementia.
Search Thesaurus
---
Another word for insanity
noun
Serious mental illness or disorder impairing a person's capacity to function normally and safely:

brainsickness, craziness, dementia, derangement, disturbance, insaneness, lunacy, madness, mental illness, psychopathy, unbalance. (Psychiatry) mania. (Psychology) aberration, alienation.

See

sane

Foolish behavior:

absurdity, folly, foolery, foolishness, idiocy, imbecility, lunacy, madness, nonsense, preposterousness, senselessness, silliness, tomfoolery, zaniness. (Informal) craziness.

See

ability