Another word for fidelity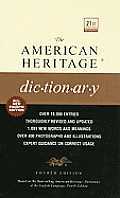 fidelity
allegiance
fealty
loyalty
These nouns denote faithfulness.
Fidelity
implies the unfailing fulfillment of one's duties and obligations and strict adherence to vows or promises:
fidelity to one's spouse.
Allegiance
is faithfulness considered as a duty:
"I know no South, no North, no East, no West, to which I owe any allegiance᠁ The Union, Sir, is my country"
(Henry Clay).
Fealty,
once applied to the obligation of a tenant or vassal to a feudal lord, now suggests faithfulness that one has pledged to uphold:
swore fealty to the laws of that country.
Loyalty
implies a steadfast and devoted attachment that is not easily turned aside:
loyalty to an oath; loyalty to one's family.
Search Thesaurus
---
Another word for fidelity
noun
Faithfulness or devotion to a person, a cause, obligations, or duties:

allegiance, constancy, faithfulness, fealty, loyalty, steadfastness.

See

continue, obligation

Correspondence with fact or truth:

accuracy, correctness, exactitude, exactness, truth, veraciousness, veracity, veridicality, verity.

See

true