Another word for dominant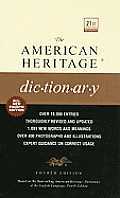 dominant
predominant
preponderant
paramount
preeminent
These adjectives mean surpassing all others in power, influence, or position.
Dominant
applies to what exercises principal control or authority or is unmistakably ascendant:
For decades, the Soviet Union was the dominant nation of eastern Europe.
Predominant
often implies being uppermost at a particular time or for the time being:
"Egrets, gulls and small mammals are the predominant wildlife on the island these days"
(Dan McCoubrey).
Preponderant
implies superiority as the result of outweighing or outnumbering all others:
"No big modern war has been won without preponderant sea power"
(Samuel Eliot Morison).
Paramount
means first in importance, rank, or regard:
"My paramount object in this struggle is to save the Union"
(Abraham Lincoln).
Preeminent
suggests generally recognized supremacy:
He is the preeminent tenor of the modern era.
Search Thesaurus
---
Another word for dominant
adjective
Exercising controlling power or influence:

commanding, controlling, dominating, dominative, governing, paramount, preponderant, regnant, reigning, ruling.

See

over

Exercising authority:

authoritative, commanding, lordly, masterful.

See

over, strong

Having preeminent significance:

ascendant, predominant, prepotent, prevailing, regnant, ruling, supreme.

See

important