Another word for reparation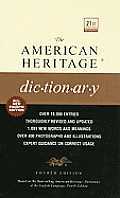 reparation
redress
amends
restitution
indemnity
These nouns refer to something given in compensation for loss, suffering, or damage.
Reparation
implies recompense given to one who has suffered at the hands of another:
"reparation for our rights at home, and security against the like future violations"
(William Pitt).
Redress
involves setting an injustice right; the term may imply retaliation or punishment:
"There is no grievance that is a fit object of redress by mob law"
(Abraham Lincoln).
Amends
usually implies the giving of satisfaction for a minor grievance or lesser injury:
How can I make amends for losing my temper?
Restitution
is the restoration of something taken illegally:
"He attempted to enforce the restitution of the Roman lands and cities"
(George P.R. James).
Indemnity
implies repayment or reimbursement:
Homeowners demanded indemnity for the damages caused by the riot.
Search Thesaurus
---
Another word for reparation
noun
Something to make up for loss or damage:

amends, compensation, indemnification, indemnity, offset, quittance, recompense, redress, reimbursement, remuneration, repayment, requital, restitution, satisfaction, setoff.

See

substitute