Another word for lure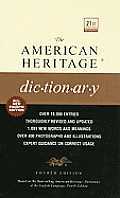 lure
entice
inveigle
decoy
tempt
seduce
These verbs mean to lead or attempt to lead into a wrong or foolish course:
Lure
suggests the use of something that attracts like bait:
Industry often lures scientists from universities by offering them huge salaries.
To
entice
is to draw on skillfully, as by arousing hopes or desires:
The teacher tried to entice the shy child into entering the classroom.
Inveigle
implies winning over by coaxing, flattery, or artful talk:
He inveigled a friend into becoming his law partner.
To
decoy
is to trap or ensnare by cunning or deception:
Partisans dressed as simple farmers decoyed the soldiers into the crossfire.
Tempt
implies an encouragement or an attraction to do something, especially something immoral, unwise, or contrary to one's better judgment:
I am tempted to tell him what I really think of him.
To
seduce
is to entice away and usually suggests the overcoming of moral resistance:
"The French King attempted by splendid offers to seduce him from the cause of the Republic"
(Thomas Macaulay).
Search Thesaurus
---
Another word for lure
noun
Something that attracts, especially with the promise of pleasure or reward:

allurement, bait, come-on, enticement, inducement, inveiglement, invitation, seduction, temptation.

See

like

Something that leads one into a place or situation from which escape is difficult:

bait, snare, trap.

See

like, safety

The power or quality of attracting:

allure, allurement, appeal, attraction, attractiveness, call, charisma, charm, draw, enchantment, enticement, fascination, glamour, magnetism, witchery. (Informal) pull.

See

like
verb
To beguile or draw into a wrong or foolish course of action:

allure, entice, inveigle, seduce, tempt.

Idiom:

lead astray.

See

persuasion