Another word for distort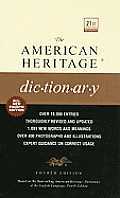 distort
twist
deform
contort
warp
These verbs mean to alter the form or character of something, usually disadvantageously. To
distort
is to change the physical shape of something, as by torsion or exaggeration of certain features, or to misconstrue the meaning of something:
"The human understanding is like a false mirror, which, receiving rays irregularly, distorts and discolors the nature of things"
(Francis Bacon).
Twist
applies to distortion of form or meaning:
twisted his mouth in pain; accused me of twisting her words.
Deform
refers to change that disfigures and often implies the loss of desirable qualities such as beauty:
erosion that deformed the landscape.
Contort
implies violent change that produces unnatural or grotesque effects:
contorted her face with rage.
Warp
can refer to turning from a flat or straight form or from a true course or direction:
floorboards that had warped over the years; judgment warped by prejudice.
Search Thesaurus
---
Another word for distort
verb
To alter and spoil the natural form or appearance of:

contort, deform, disfigure, misshape, twist.

See

beautiful