Another word for alone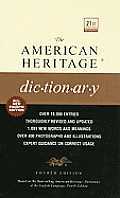 alone
lonely
lonesome
solitary
These adjectives describe lack of companionship.
Alone
emphasizes being apart from others but does not necessarily imply unhappiness:
"I am never less alone, than when I am alone"
(James Howell).
Lonely
often connotes painful awareness of being alone:
"'No doubt they are dead,' she thought, and felt . . . sadder and . . . lonelier for the thought"
(Ouida).
Lonesome
emphasizes a plaintive desire for companionship:
"You must keep up your spirits, mother, and not be lonesome because I'm not at home"
(Charles Dickens).
Solitary
often stresses physical isolation that is self-imposed:
I thoroughly enjoyed my solitary dinner.
Search Thesaurus
---
Another word for alone
adjective
Lacking the company of others:

companionless, lone, lonely, lonesome, single, solitary, unaccompanied.

See

include

Without equal or rival:

incomparable, matchless, nonpareil, only, peerless, singular, unequaled, unexampled, unique, unmatched, unparalleled, unrivaled.

See

same
adverb
Without the presence or aid of another:

single-handedly, singly, solely, solitarily, solo.

Idioms:

all by one's lonesome, by oneself.

See

include