Another word for periodic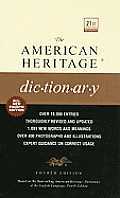 periodic
sporadic
intermittent
occasional
fitful
These adjectives all mean recurring or reappearing now and then. Something
periodic
occurs at regular or at least generally predictable intervals:
periodic feelings of anxiety.
Sporadic
implies scattered, irregular, unpredictable, or isolated instances:
sporadic bombing raids.
Intermittent
describes something that stops and starts at intervals:
intermittent rain showers.
What is
occasional
happens at random and irregularly:
occasional outbursts of temper.
Something
fitful
occurs in spells and often abruptly:
fitful bursts of energy.
Search Thesaurus
---
Another word for periodic
adjective
Happening or appearing at regular intervals:

cyclic, cyclical, isochronal, isochronous, periodical, recurrent.

Idiom:

like clockwork.

See

repetition

Happening or appearing now and then:

fitful, intermittent, occasional, periodical, sporadic. (Informal) on-again, off-again.

See

continue