Another word for period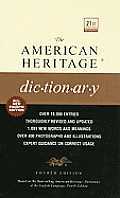 period
epoch
era
age
term
These nouns refer to a portion or length of time.
Period
is the most general:
a short waiting period; a difficult period of my life; the Romantic period in music.
Epoch
refers to a period regarded as being remarkable or memorable:
"We enter on an epoch of constitutional retrogression"
(John R. Green). An
era
is a period of time notable because of new or different aspects or events:
"How many a man has dated a new era in his life from the reading of a book"
(Henry David Thoreau). An
age
is usually a period marked by a distinctive characteristic:
the age of Newton; the Iron Age.
A
term
is a period of time to which limits have been set:
Senators are elected for a term of six years.
Search Thesaurus
---
Another word for period
noun