Another word for continual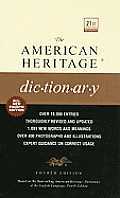 continual
continuous
constant
ceaseless
incessant
perpetual
eternal
perennial
interminable
These adjectives mean occurring repeatedly over a long period of time.
Continual
is chiefly restricted to what is intermittent or repeated at intervals:
The continual banging of the shutter in the wind gave me a headache.
Continuous
implies lack of interruption:
The horizon is a continuous line.
Constant
stresses steadiness or persistence and unvarying nature:
The constant ticking of the clock lulled him to sleep.
Ceaseless
and
incessant
pertain to uninterrupted activity:
The ceaseless thunder of the surf eroded the beach. The toddler asked incessant questions.
Perpetual
emphasizes both steadiness and duration:
The ambassador had a perpetual stream of visitors.
Eternal
refers to what is everlasting, especially to what is seemingly without temporal beginning or end:
"That freedom can be retained only by the eternal vigilance which has always been its price"
(Elmer Davis).
Perennial
describes existence that goes on year after year, often with the suggestion of self-renewal:
The candidates discussed the perennial problem of urban poverty.
Interminable
refers to what is or seems to be endless and is often applied to something prolonged and wearisome:
After an interminable delay, our flight was canceled outright.
Search Thesaurus
---
Another word for continual
adjective
Existing or occurring without interruption or end:

around-the-clock, ceaseless, constant, continuous, endless, eternal, everlasting, incessant, interminable, nonstop, ongoing, perpetual, persistent, relentless, round-the-clock, timeless, unceasing, unending, unfailing, uninterrupted, unremitting.

See

continue