Another word for mercy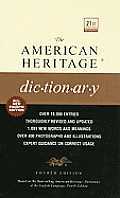 mercy
leniency
lenity
clemency
charity
These nouns mean humane and kind, sympathetic, or forgiving treatment of or disposition toward others.
Mercy
is compassionate forbearance:
"We hand folks over to God's mercy, and show none ourselves"
(George Eliot).
Leniency
and
lenity
imply mildness, gentleness, and often a tendency to reduce punishment:
"When you have gone too far to recede, do not sue

[appeal]

to me for leniency"
(Charles Dickens).
"His Majesty gave many marks of his great lenity, often . . . endeavoring to extenuate your crimes"
(Jonathan Swift).
Clemency
is mercy shown by someone with judicial authority:
The judge believed in clemency for youthful offenders.
Charity
is goodwill and benevolence in judging others:
"But how shall we expect charity towards others, when we are uncharitable to ourselves?"
(Thomas Browne).
Search Thesaurus
---
Another word for mercy
noun
Kind, forgiving, or compassionate treatment of or disposition toward others:

charity, clemency, grace, lenience, leniency, lenity, mercifulness.

See

forgiveness