Another word for solitude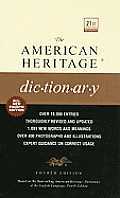 solitude
isolation
seclusion
retirement
These nouns denote the state of being alone.
Solitude
implies the absence of all others:
"The worst solitude is to be destitute of sincere friendship"
(Francis Bacon).
"I love tranquil solitude"
(Percy Bysshe Shelley).
Isolation
emphasizes total separation or detachment from others:
"the isolation of Crusoe, depicted by Defoe's genius"
(Winston Churchill).
Seclusion
suggests removal, though not necessarily complete inaccessibility; the term often connotes a withdrawal from social contact:
enjoyed my walk in the seclusion of the woods.
Retirement
suggests a withdrawal or retreat from active life, as for serenity or privacy:
"an elegant sufficiency, content,/Retirement, rural quiet, friendship, books"
(James Thomson).
Search Thesaurus
---
Another word for solitude
noun
The quality or state of being alone:

aloneness, isolation, loneliness, singleness, solitariness.

See

include