Another word for possible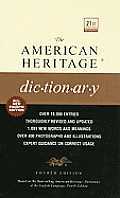 possible
workable
practicable
feasible
viable
These adjectives mean capable of occurring or being done.
Possible
indicates that something may happen, exist, be true, or be realizable:
"I made out a list of questions and possible answers"
(Mary Roberts Rinehart).
Workable
is used of something that can be put into effective operation:
If the scheme is workable, how will you implement it?
Something that is
practicable
is capable of being effected, done, or put into practice:
"As soon as it was practicable, he would conclude his business"
(George Eliot).
Feasible
refers to what can be accomplished, brought about, or carried out:
Making cars by hand is possible but not economically feasible.
Viable
implies having the capacity for continuing effectiveness or success:
"How viable are the ancient legends as vehicles for modern literary themes?"
(Richard Kain).
Search Thesaurus
---
Another word for possible
adjective