Another word for pacify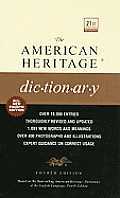 pacify
mollify
conciliate
appease
placate
These verbs refer to allaying another's anger, belligerence, discontent, or agitation. To
pacify
is to restore calm to or establish peace in:
"The explanation . . . was merely an invention framed to pacify his guests"
(Charlotte Brontë).
An army was required in order to pacify the islands.
Mollify
stresses the soothing of hostile feelings:
The therapist mollified the angry teenager by speaking gently.
Conciliate
implies winning over, often by reasoning and with mutual concessions:
"A wise government knows how to enforce with temper or to conciliate with dignity"
(George Grenville).
Appease
and
placate
suggest satisfying claims or demands or tempering antagonism, often by granting concessions:
I appeased my friend's anger with a compliment. A sincere apology placated the indignant customer.
Search Thesaurus
---
Another word for pacify
verb