Another word for erase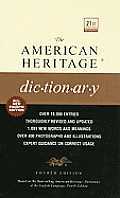 erase
expunge
efface
delete
cancel
These verbs mean to remove or invalidate something, especially something stored, recorded, or written down. To
erase
is to wipe or rub out, literally or figuratively:
erased the equation from the blackboard; erased any hope of success.
Expunge
and
efface
imply thorough removal:
expunged their names from the list; tried to efface prejudice from his mind.
To
delete
is to remove matter from a manuscript or data from a computer application:
deleted expletives from the transcript; deleted the file with one keystroke.
Cancel
refers to invalidating by or as if by drawing lines through something written:
canceled the postage stamp; canceled the reservation.
Search Thesaurus
---
Another word for erase
verb
To remove or invalidate by or as if by running a line through or wiping clean:

annul, blot (out), cancel, cross (off

or

out), delete, efface, expunge, obliterate, rub (out), scratch (out), strike (out), undo, wipe (out), x (out). (Law) vacate.

See

continue

To destroy all traces of:

abolish, annihilate, blot out, clear, eradicate, exterminate, extinguish, extirpate, kill1, liquidate, obliterate, remove, root1 (out

or

up), rub out, snuff out, stamp out, uproot, wipe out.

Idioms:

do away with, make an end of, put an end to.

See

help, make