Another word for rural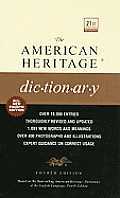 rural
bucolic
rustic
pastoral
These adjectives all mean of or typical of the country as distinguished from the city.
Rural
applies to sparsely settled or agricultural country:
"I do love quiet, rural England"
(George Meredith).
Bucolic
is often used pejoratively or facetiously of country people or their manners:
"The keenest of bucolic minds felt a whispering awe at the sight of the gentry"
(George Eliot).
Rustic
frequently suggests a lack of sophistication or elegance, but it may also connote artless and pleasing simplicity:
"some rustic phrases which I had learned at the farmer's house"
(Jonathan Swift).
The hiker slept in a charming, rustic cottage.
Pastoral,
which evokes the image of shepherds, sheep, and verdant countryside, suggests serenity:
The train passed through pastoral landscapes.
Search Thesaurus
---
Another word for rural
adjective
Of or relating to the countryside:

arcadian, bucolic, campestral, country, pastoral, provincial, rustic. (Informal) hick.

See

urban