Another word for pamper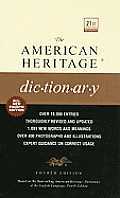 pamper
indulge
humor
spoil
coddle
mollycoddle
baby
These verbs all mean to cater excessively to someone or to his or her desires or feelings. To
pamper
is to gratify appetites, tastes, or desires:
"He was pampering the poor girl's lust for singularity and self-glorification"
(Charles Kingsley).
Indulge
suggests a kindly or excessive lenience in yielding especially to wishes or impulses better left unfulfilled:
"You musn't think because I indulge you in some things that you can keep everyone waiting"
(Theodore Dreiser).
Humor
implies compliance with or accommodation to another's mood or idiosyncrasies:
"Human life is . . . but like a froward child, that must be played with and humored a little to keep it quiet till it falls asleep"
(William Temple).
Spoil
implies excessive indulgence that adversely affects the character, nature, or attitude:
"He seems to be in no danger of being spoilt by good fortune"
(George Gissing).
Coddle
and
mollycoddle
point to tender, overprotective care that often leads to weakening of character:
"I would not

coddle

the child"
(Samuel Johnson).
Stop mollycoddling me; I'm a grown person.
Baby
suggests the indulgence and attention one might give to an infant:
"I should like to be made much of, and tended—yes, babied"
(Adeline D.T. Whitney).
Search Thesaurus
---
Another word for pamper
verb
To treat with indulgence and often overtender care:

baby, cater, coddle, cosset, indulge, mollycoddle, overindulge, spoil.

See

treat well