Another word for dialect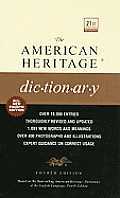 dialect
vernacular
jargon
cant
2
argot
lingo
patois
These nouns denote forms of language that vary from the standard.
Dialect
usually applies to the vocabulary, grammar, and pronunciation characteristic of specific geographic localities or social classes. The
vernacular
is the informal everyday language spoken by a people.
Jargon
is specialized language understood only by a particular group, as one sharing an occupation or interest.
Cant
now usually refers to the specialized vocabulary of a group or trade and is often marked by the use of stock phrases.
Argot
applies especially to the language of the underworld.
Lingo
is often applied to language that is unfamiliar or difficult to understand.
Patois
is sometimes used as a synonym for
jargon
or
cant,
but it can also refer to a regional dialect that has no literary tradition.
Search Thesaurus
---
Another word for dialect
noun
A variety of a language that differs from the standard form:

argot, cant2, jargon, lingo, patois, vernacular.

See

words

A system of terms used by a people sharing a history and culture:

language, speech, tongue, vernacular. (Linguistics) langue.

See

words

Specialized expressions indigenous to a particular field, subject, trade, or subculture:

argot, cant2, idiom, jargon, language, lexicon, lingo, patois, terminology, vernacular, vocabulary.

See

words