Another word for ambiguous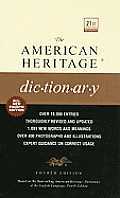 ambiguous
equivocal
obscure
recondite
abstruse
vague
cryptic
enigmatic
These adjectives mean lacking clarity of meaning.
Ambiguous
indicates the presence of two or more possible meanings:
Frustrated by ambiguous instructions, I was unable to assemble the toy.
Something
equivocal
is unclear or misleading:
"The polling had a complex and equivocal message for potential female candidates"
(David S. Broder).
Obscure
implies lack of clarity of expression:
Some say that Blake's style is obscure and complex.
Recondite
and
abstruse
connote the erudite obscurity of the scholar:
"some recondite problem in historiography"
(Walter Laqueur).
The students avoided the professor's abstruse lectures.
What is
vague
is expressed in indefinite form or reflects imprecision of thought:
"Vague . . . forms of speech . . . have so long passed for mysteries of science"
(John Locke).
Cryptic
suggests a sometimes deliberately puzzling terseness:
The new insurance policy is full of cryptic terms.
Something
enigmatic
is mysterious and puzzling:
The biography struggles to make sense of the artist's enigmatic life.
Search Thesaurus
---
Another word for ambiguous
adjective
Liable to more than one interpretation:

cloudy, equivocal, inexplicit, nebulous, obscure, uncertain, unclear, vague.

See

certain, clear

Not affording certainty:

borderline, chancy, clouded, doubtful, dubious, dubitable, equivocal, inconclusive, indecisive, indeterminate, problematic, problematical, questionable, uncertain, unclear, unsure. (Informal) iffy.

Idioms:

at issue, in doubt, in question.

See

certain, clear