Another word for vociferous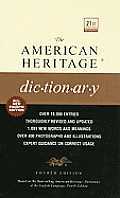 vociferous
blatant
boisterous
strident
clamorous
These adjectives mean conspicuously and usually offensively loud.
Vociferous
suggests a noisy outcry, as of vehement protest:
vociferous complaints.
Blatant
connotes coarse or vulgar noisiness:
"Up rose a blatant Radical"
(Walter Bagehot).
Boisterous
implies unrestrained noise, tumult, and often rowdiness:
boisterous youths.
Strident
stresses offensive harshness, shrillness, or discordance:
a legislator with a strident voice.
Something
clamorous
is both vociferous and sustained:
a clamorous uproar.
Search Thesaurus
---
Another word for vociferous
adjective
Offensively loud and insistent:

blatant, boisterous, clamorous, obstreperous, strident. (Informal) loudmouthed.

See

sounds