Another word for extemporaneous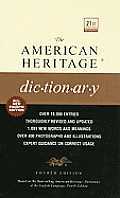 extemporaneous
extemporary
extempore
impromptu
offhand
unrehearsed
unpremeditated
ad-lib
These adjectives mean spoken, performed, done, or composed with little or no preparation or forethought.
Extemporaneous, extemporary,
and
extempore
most often apply to discourse that is delivered without the assistance of a written text, though it may have been planned in advance:
an extemporaneous address; an extemporary lecture; an extempore skit.
Impromptu
even more strongly suggests happening on the spur of the moment:
an impromptu dinner.
Offhand
implies not only spontaneity but also a casual or even cavalier manner:
an offhand remark.
What is
unrehearsed
is said or done without rehearsal or practice though not necessarily without forethought:
a few unrehearsed comments.
Unpremeditated
implies impulsiveness prompted by strong feeling:
asked an unpremeditated question.
Something that is
ad-lib
is spontaneous and improvised and therefore not part of a prepared script or score:
an ad-lib joke.
Search Thesaurus
---
Another word for extemporaneous
adjective
Spoken, performed, or composed with little or no preparation or forethought:

ad-lib, extemporary, extempore, impromptu, improvised, offhand, snap, spur-of-the-moment, unrehearsed. (Informal) off-the-cuff.

See

prepared