Another word for sensuous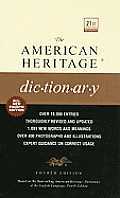 sensuous
sensual
luxurious
voluptuous
These adjectives mean of, given to, or furnishing satisfaction of the senses.
Sensuous
usually applies to the senses involved in aesthetic enjoyment, as of art or music:
"The sensuous joy from all things fair/His strenuous bent of soul repressed"
(John Greenleaf Whittier).
Sensual
more often applies to the physical senses or appetites, particularly those associated with sexual pleasure:
"Of music Dr. Johnson used to say that it was the only sensual pleasure without vice"
(William Seward).
Luxurious
suggests a surrender to physical comfort leading to a delightful feeling of well-being:
stayed in a luxurious, flower-filled suite with a crystal chandelier and thick oriental rugs.
Voluptuous
principally implies abandoning oneself to pleasures, especially sensual pleasures:
"Lucullus . . . returned to Rome to lounge away the remainder of his days in voluptuous magnificence"
(J.A. Froude).
Search Thesaurus
---
Another word for sensuous
adjective
Of or relating to sensation or the senses:

sensational, sensitive, sensorial, sensory, sensual.

See

awareness, body

Relating to, suggestive of, or appealing to sense gratification:

epicurean, sensual, sensualistic, voluptuous.

See

pain