Another word for miscellaneous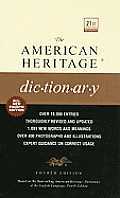 miscellaneous
heterogeneous
mixed
varied
assorted
These adjectives mean consisting of a number of different kinds.
Miscellaneous
implies a varied, often haphazard combination:
is selling postcards and miscellaneous novelties.
Heterogeneous
emphasizes diversity and dissimilarity:
a heterogeneous urban population.
Mixed
suggests a combination of differing but not necessarily conflicting elements:
a mixed program of baroque and contemporary music.
Varied
stresses absence of uniformity:
"The assembly was large and varied, containing clergy and laity, men and women"
(Nicholas P.S. Wisemen).
Assorted
often suggests the purposeful arrangement of different but complementary elements:
a pretty arrangement of assorted flowers.
Search Thesaurus
---
Another word for miscellaneous
adjective
Consisting of a number of different kinds:

assorted, divers, diverse, diversified, heterogeneous, mixed, motley, multifarious, multiform, sundry, varied, variegated, various. (Biology) polymorphic, polymorphous.

See

same