Another word for envy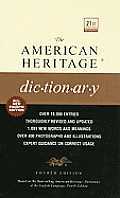 envy
begrudge
covet
These verbs mean to feel resentful or painful desire for another's advantages or possessions.
Envy,
the most general, combines discontent, resentment, and desire:
"When I peruse the conquered fame of heroes and the victories of mighty generals, I do not envy the generals"
(Walt Whitman).
Begrudge
stresses ill will and reluctance to acknowledge another's right or claim:
Why begrudge him his success?
Covet
stresses a secret or culpable longing for something to which one has no right:
"We hate no people and covet no people's lands"
(Wendell L. Willkie).
Search Thesaurus
---
Another word for envy
noun
Resentful or painful desire for another's advantages:

covetousness, enviousness, jealousy.

See

desire
verb